All prices are in Canadian dollars.
Energy Sector Approach to Indigenous Procurement - Case Studies to Enlighten You
Date:
Aug 17, 2021 - Aug 17, 2021
Time:
11:30 AM (EDT)
Location:
Zoom Virtual Platform
ON
---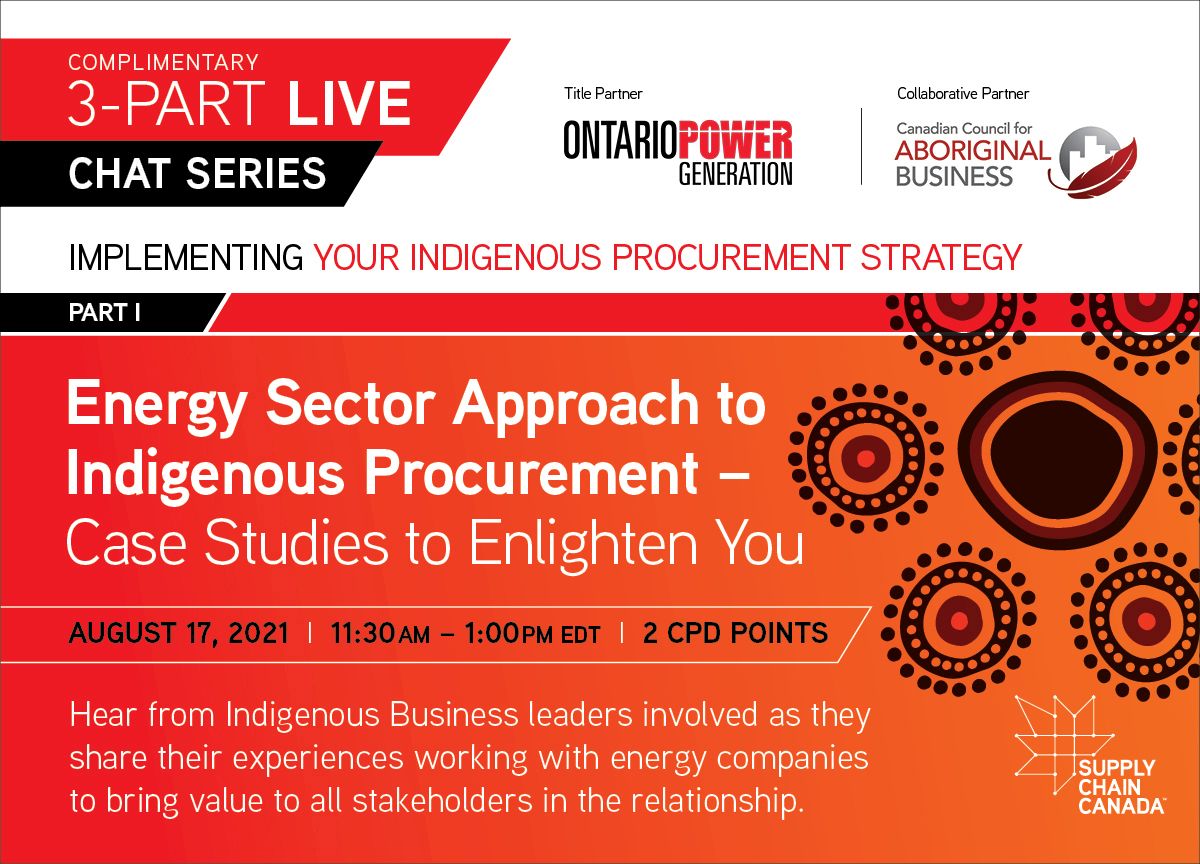 Listen to learn how companies in the Energy Sector are including Indigenous Businesses in their supply chain. Together with one of their Indigenous Business partners, each company will share the story of how they started, what opportunities and obstacles they have addressed and what they have learned along the way. Hear from Indigenous Business leaders involved as they share their experiences working with energy companies to bring value to all stakeholders in the relationship.
Stay tuned as we announce our panelists.
Moderated by:
Karen Fritz - Chief Supply Officer, Ontario Power Generation


Panelists:
Paul Burroughs - Project Director, OPG
Wayne Ross - President, Coral Rapids Power
Ranjith Narayanasamy - Senior Business Advisor, SaskPower
Ron Hyggen - Chief Operating Officer, Kitsaki Management Limited Partnership
Price: Complimentary for members and non-members
CPD: 2 CPD Points
To begin, please enter your email address below.
Should you not be able to complete the form in one sitting, any information you have entered will be saved and your form will continue from where you left off when you return.

By entering your email you are giving your consent to be contacted electronically by Supply Chain Canada on matters regarding the event and your registration/enrollment.