All prices are in Canadian dollars.
Supply Chain Analytics for Business Results
| | | |
| --- | --- | --- |
| Date: | | Jul 20, 2021 - Aug 19, 2021 |
| Time: | | 10:00 AM (EDT) |
| Location: | | Zoom Virtual Platform |
---
Supply Chain Analytics for Business Results
10 Sessions: Every Tuesdays and Thursdays from July 20th - August 19th at 10:00AM EST - 12:00PM EST
About the Training Courses
The Supply Chain Analytics for a Business Results is a 20-hour live, virtual, and practical training delivered by Dr. Prashanth H Southekal (profile below), Managing Principal of DBP-Institute. This training will equip participants with key data analytics concepts and skills across Supply Chain and Data analytics domains. Dr. Southekal has trained over 2000 professionals world over for organizations such as SAS-Institute (Canada), Suncor Energy (Canada), DataVersity (US), University of Calgary (UoC, Canada), IE Business School (Spain), Supply Chain Canada, SP-Jain School of Management (India), NTPC (India), Riversand Technologies (US), GAIL (India) and Plains Midstream (Canada).
Learning Objectives
The way data is collected and used in SCM mean that manufacturers are looking for professionals who can understand, analyze, and use the data for improved business performance. Supply Chain Talent of the Future: Findings from the Third Annual Supply Chain Survey, points out the need for SCM talent with different skill sets than what was needed in the past. A majority of supply chain executives as reported by Forbes consider big data analytics a "disruptive and important technology, setting the foundation for long-term change management in their organizations."
In this backdrop, this training is designed for Supply Chain Professionals and builds on one's technical and managerial competencies. Participants will learn real life examples on how data analytics can be applied to various areas of supply chain from transportation, facilities, inventory, information, and procurement. This training has a strong focus on the application of data and insights for supply chain business performance. This training has 3 key learning objectives.
Understanding Data Analytics, Business Data and Business Systems in the context of Supply Chain Management (SCM)
Learning key strategies to acquire quality data for Data Analytics in SCM
Applying Data Analytics techniques, deriving insights, interpreting the results, and communicating the insights derived to senior management and stakeholders.
Training Methodology
This training uses field-tested business analytics tools and techniques. The training material is constantly updated to match the latest trends and industry best practices as Dr. Southekal trains over 50 professionals every month. This training uses a variety of approaches including live lessons, classroom discussions, videos, group activities, pre-class readings, case studies, individual exercises, and guest speaker(s).
Participants with at least 75% attendance will be awarded a Certificate of Achievement from DBP-Institute, Canada and Supply Chain Canada as evidence of the course mastery. Post training, Dr. Southekal is always available for any short discussion with the students via email, LinkedIn, phone, or video conferencing tools.
Course Contents:
Session 1: Introduction To Supply Chain Analytics
Introduction to Supply Chain Analytics
Competitive Advantage with Supply Chain Analytics
Supply Chain Competencies for the next decade
5 Key drivers in Supply Chain Analytics
Types of Analytics and Data Science Techniques Taxonomy
Data Analytics Lifecycle
Session 2: Business Data and IT Systems
Business Data, Characteristics and Types
IT Systems and types
Data Lifecyle, Data Quality and Data Catalog
Session 3: Descriptive Analytics – Part 1(Exploratory Descriptive Analytics)
Introduction to Statistics
Measuring Supply Chain Performance with Exploratory Data Analytics
Measures of Central Tendency and Variation
Exploratory Data Analytics
Data Profiling
Exercise on Data Quality (EDA)
Session 4: Descriptive Analytics – Part 2 (Associative Descriptive Analytics)
Introduction to Associative Data Analytics
Correlation – Pearson and Spearman
Apriori Techniques
Strategic Data Acquisition for Analytics
Session 5: Descriptive Analytics – Part 3 (Inferential Descriptive Analytics)
Fundamentals of Inferential Data Analytics
Hypothesis Testing
Inferential Data Analytics (T-Test, A/B Testing, & ANOVA)
Session 6: Predictive Analytics
Fundamentals of Predictive Analytics
Regression Models – Simple Linear Regression and Multiple Linear Regression
Predictive Data Analytics Techniques
Evaluating Analytics Models
Exercise on Multiple Linear Regression (MLR)
Session 7: Essentials of Machine Learning
Fundamentals of ML (Machine Learning)
Key characteristics of ML Models
Supervised & Unsupervised ML Algorithms in Supply Chain Management
Statistical Paradoxes
Session 8: Prescriptive Analytics
Introduction to Prescriptive Analytics
Prescriptive Analytics for Business Optimization
Applying Prescriptive Analytics Techniques for Optimal Results
Prescriptive Data Analytics in Solver
Session 9: Data Products and Other Analytics Topic
Data Products and Data Monetization
Times-series data and Fast Fourier Transform (FFT) Analysis
Text Analytics in Enterprises
Good Supply Chain Analytics v/s Bad Supply Chain Analytics
Supply Chain Data Analytics Case Studies – Oil/Gas, Utilities, and Retail/CPG
Session 10: Data Visualization & Wrap-up
Dashboards & Reports
Overview of Data Visualization
Data Visualization principles of Edward Tufte
6 building blocks of Data Storytelling including Gestalt Principles
Managing your careers in Data Analytics
Summary and Wrap-up
Instructor:
Dr. Prashanth H Southekal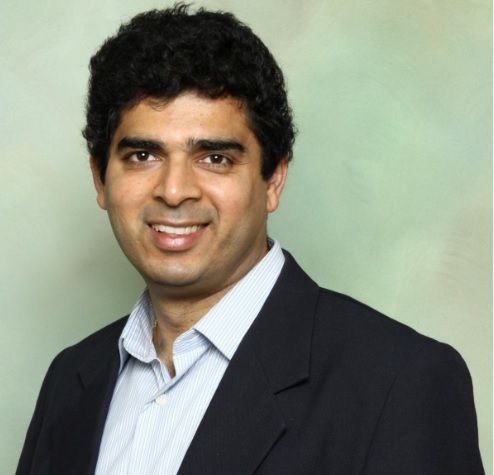 Dr. Prashanth H Southekal is the Managing Principal of DBP-Institute, a Data Analytics Consulting and Education company. He brings over 20 years of Information Management experience from over 75 companies such as SAP, Shell, Apple, P&G, SAS and GE. In addition, he has trained over 2500 professionals world over in Analytics, Data Products, and Enterprise Performance Management (EPM). He sits on the Advisory board of Evalueserve (Switzerland) and Grihasoft (India). Dr.Southekal is the author of 2 books - Data for Business Performance and Analytics Best Practices and writes regularly in Forbes.com. He is an adjunct faculty of Data Analytics at the University of Calgary (Canada) and IE Business School (Spain). Dr. Southekal holds a PhD from ESC Lille (FR) and an MBA from Kellogg School of Management (US).
Deliverables:
| | | |
| --- | --- | --- |
| # | Feature | Feature |
| 1 | Live Supply Chain Data Analytics 20-hour course (10 Sessions) over Zoom over 5 weeks | Yes |
| 2 | Recordings of the course in Zoom (till 3 months) | Yes |
| 3 | Certificate of Achievement (Digital Badge) signed by Dr. Prashanth Southekal (for 75% attendance) with SCM Canada affiliation | Yes |
| 4 | Slides in PDF format | Yes |
| 5 | 25% discount code on Dr. Southekal's books – Analytics Best Practices and Data for Business Performance | Yes |
Pricing:
Regular Registration
Member: $995 + Province Tax
Non-Member: $1,295 + Province Tax
Corporate Price: 20% off for a team of 4 and customized pricing for a team of 5 or above. Contact Melissa Ciani at mciani@supplychaincanada.com
Non-member registration includes membership until April 30, 2022
Available to Ontario residents only
Membership will be activated after this course is completed
Early Bird Registration until May 21, 2021
Member: $895.50 + Province Tax
Non-Member: $1,165.50 + Province Tax
Corporate Price: 20% off for a team of 4 and customized pricing for a team of 5 or above. Contact Melissa Ciani at mciani@supplychaincanada.com
Non-member registration includes membership until April 30, 2022
Available to Ontario residents only
Membership will be activated after this course is completed
CPD: This seminar is worth 10 Continuous Professional Development (CPD) Maintenance Credits
Interactive Workshop Cancellation/Refund Policy:
A full refund will be issued on cancellations received in writing at least 10 business days prior to the workshop start date. An administration fee of $150.00 is applicable if notification is received between three and nine days prior to start date. Thereafter no refund will be available. Substitutions and transfer of registrations is permissible when received in writing three business days before the workshop start date. Credits to be used for future offerings are valid for 12 months from the date of initial payment and will expire if not used in that time frame.
Attendees will receive a confirmation email with the specific workshop details.
To begin, please enter your email address below.
Should you not be able to complete the form in one sitting, any information you have entered will be saved and your form will continue from where you left off when you return.

By entering your email you are giving your consent to be contacted electronically by Supply Chain Canada on matters regarding the event and your registration/enrollment.