All prices are in Canadian dollars.
Contract Management, Supplier Relationship and Vendor Performance Management - Public and Private Sector
| | | |
| --- | --- | --- |
| Date: | | Jul 15, 2021 - Jul 23, 2021 |
| Time: | | 1:00 PM (EDT) |
| Location: | | Zoom Virtual Platform |
---
Workshop Dates: July 15, 16, 22, 23 from 1PM - 4:30PM EST.
Workshop Overview:
It is a known fact that Contract Management, Supplier Relationship and Vendor Performance Management are critical areas for the success of any commercial contractual relationship. Yet, it is the most ignored area of the supply chain. There are no shortages of contract failures because these knowledge areas are difficult and deal with a contractual relationship's challenging aspects. Besides that, knowledge, tools, and training gaps restrict contract manager's and procurement professional's ability to manage and administer contracts effectively.
Contracts often include detailed clauses to deal with the commercial and legal aspects of the deal. Including the scope, deliverables, performance standards, service levels, timelines, communication, change orders, extensions, bonds, insurances, warranty, remedies, and termination provisions, to name a few.
Despite all of that, contracts are prone to falling short of the desired outcomes and run into commercial and legal problems; including, cost overruns, completion delays, uncalled change orders, dispute, financial risks, public image, early termination, project management issues, delayed payments, interest charges, intellectual property infringements, and broken relationships and list goes on.
This workshop bridges the knowledge and training gap and provides you with practical tools and strategies to manage contracts and improve supplier performance and relations effectively.
If you answer "Yes" to any of the below questions, you should consider attending this virtual interactive workshop.
- Are you responsible for managing contracts, translating the complex contract clauses into day-to-day contract management, connecting the Request for Proposal/Tender, Scope of Work/Specifications, evaluating supplier's performance and managing relationships?
- Do you want to understand the difference between Contract Management and Contract Administration and learn the skills applicable to each area? Because they are interrelated - yet distinct areas, which require special knowledge and skills.
- Do you want to learn about various ways to reduce contract failure risks and ensure operational success and project completion within the budget and time?
- Do you want to have a clear understanding of your organization's contractual obligations and Contractor's obligations?
- Do you want to learn how to avoid supplier performance shortfall and strategies to manage/improve their performance on pre-established criteria and scoring methods?
- Do you want to learn about various contract terminologies and enforceability of clauses, and what actions could compromise your contract's enforceability?
Target Audience:
This workshop is designed for wide-range of professionals involved in Contract Management, Contract Administration, Project Management and Procurement Management within the private sector and public sector organizations (Municipal, Provincial and Federal government, Universities, Hospitals, School Boards, Colleges and other government agencies) where they are directly or indirectly involved in contract management and supplier relations and performance management activities.
The professionals, including Contract Managers, Contract Administrator, Project Managers, , Category Specialist, Procurement Analyst, Procurement Managers, Business Analysts, Subject Matter Experts (SMEs), HR, IT, and Finance Professionals would greatly benefit and gain confidence from this workshop where they would understand the contract management principles and gain knowledge around the best practices for managing risks.
Overview of Learning Outcomes:
Overview of procurement process stages: planning, developing the specification, selecting appropriate procurement method, managing tendering process, evaluating bids, negotiations, contract management, contract administration, vendor performance and contract close-out.
Understanding contract and critical elements of a Contract, Contract A (Tender call), and related obligations expressed and implied/ Contract B (Performance Contract) obligations.
Understanding Contract Management, Contract Administration, Supplier Performance and Relationship Management and critical benefits related to each area.
Understanding your organization's obligations and Contractor's obligations.
Different types of contracts and fee model, e.g. fixed price, cost-plus, hourly, estimated.
Understanding the challenges for commercial contracts.
How to effectively examine the Change order request, approve or reject such requests and amicably resolve any contentious issues, e.g. Contractor proceeds with change order work without written approval?
Techniques to effectively monitor contractor performance and different performance evaluation methods and criteria.
Understanding the types of Bonds and Bonding process and process of calling the Bond.
Nut and bolts of contract management stages from contract start-up, on-going administration of deliverable, dealing with performance issues, improving relations, performing inspections, rejecting goods/services, bonding, insurances, payments, handling change orders, effectively exiting the contract/termination and close-out activities
Understanding different types of risks, e.g. Policy, Process, Legal, Reputation, Financial, Operational and proven mitigation strategies
Methods of identifying strategic/tactical suppliers and strategies to build strong relations with critical suppliers.
Ways to develop the Contract Management Plan (step by step)
Understanding contractual remedies when things go wrong.
Understanding different stakeholders and their roles and responsibilities.
Case studies, check-lists to apply the knowledge obtained in this workshop.
Instructor: Umesh Kalia, CSCMP, CPPO, CPPB, C.P.M.
Umesh Kalia has over 20 years of procurement and supply chain management experience both within the private sector (Suzuki Japan & Linamar Corporation - automotive industry) and 12 years as a Public Servant. Umesh led several complex and high-value procurement projects and provided real-world procurement solution for real-world problems, including navigating and protecting the supply chain in Crisis times (e.g. Pandemic)
Currently, he is a Procurement Manager, Client Relations and Category Management with the City of Vaughan, Ontario and his previous procurement and management roles were within the Ministry of Government and Consumer Services, Ontario Ministry of Health and Long-Term Care, Ontario Ministry of Natural Resources and Forestry, City of Brampton and the University of Toronto.
Umesh is a Mechanical Engineering graduate and a Certified Supply Chain Management Professional (CSCMP), Certified Procurement Professional (NIGP-CPP), Certified Public Procurement Officer (CPPO), Certified Professional Public Buyer (CPPB), Certified Purchasing Manager (C.P.M.), Certified Municipal Manager (CMM II) designations holder. Umesh has trained a wide variety of professionals on the areas of Contract Management, Supplier Relations, Procurement Risk Management, Procurement Policy Interpretations, Procurement 101, Effective Negotiation, Writing Scope of Work and Statement of Work, Developing and Managing the RFP process, Writing Effective Briefing material, developing Business Case, Managing Mandatories and avoiding non-compliance.

Regular Regsitration
Members $945.00 + HST (13%)

Non-members $1245.00 + HST (13%) Corporate Price: 20% off for a team of 4 and customized pricing for a team of 5 or above. Contact Melissa Ciani at mciani@supplychaincanada.com

Non member registration includes membership until April 30, 2022
Available to Ontario residents only
Membership will be activated after this course is completed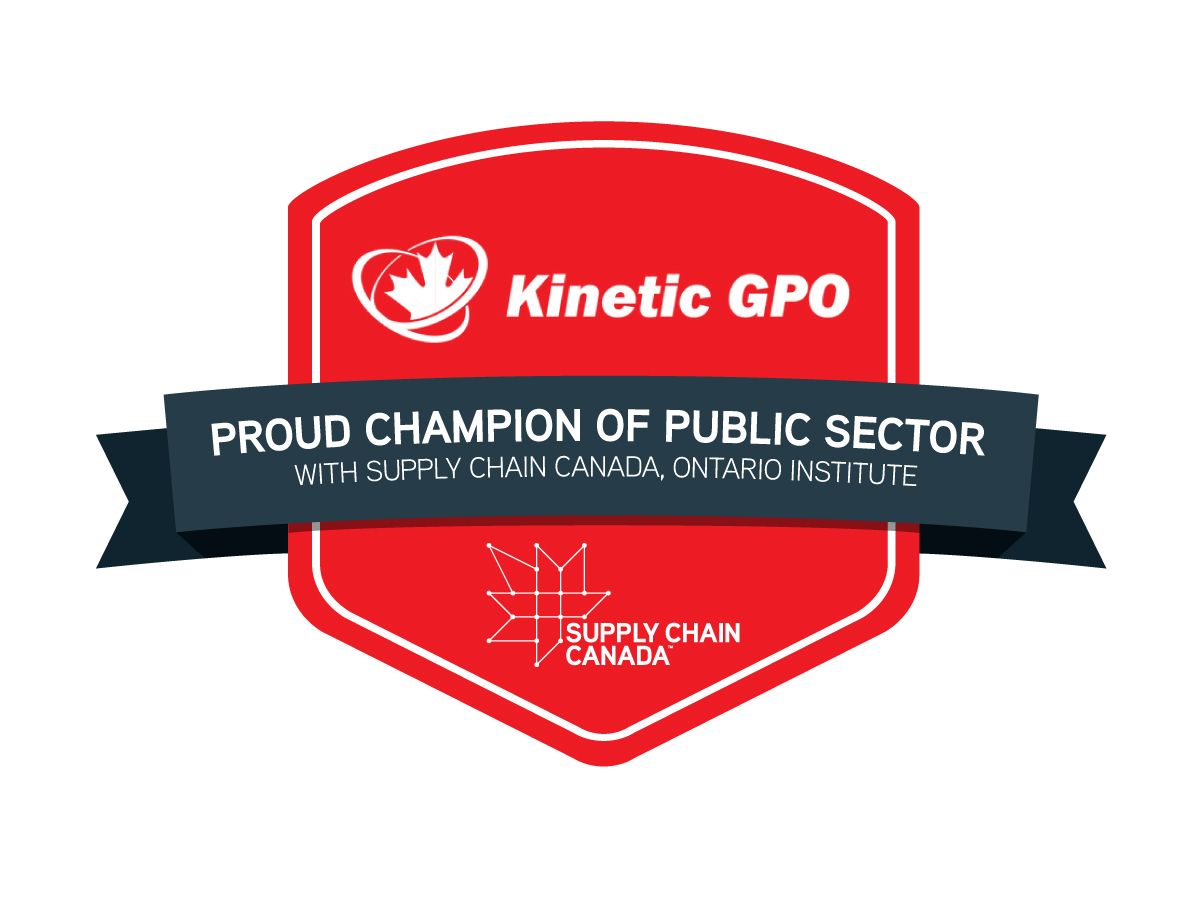 This seminar is worth 10 Continuous Professional Development (CPD) Maintenance Credits
Seminar Cancellation/Refund Policy: A full refund will be issued on cancellations received in writing at least 10 business days prior to the seminar/course start date. An administration fee of $150.00 is applicable if notification is received between three and nine days prior to start date. Thereafter no refund will be available. Substitutions and transfer of registrations is permissible when received in writing three business days before the seminar/course start date.

To begin, please enter your email address below.
Should you not be able to complete the form in one sitting, any information you have entered will be saved and your form will continue from where you left off when you return.

By entering your email you are giving your consent to be contacted electronically by Supply Chain Canada on matters regarding the event and your registration/enrollment.