All prices are in Canadian dollars.
Leadership Series 2.0: Women in Supply Chain
| | | |
| --- | --- | --- |
| Date: | | Mar 25, 2021 - Mar 25, 2021 |
| Location: | | Zoom Virtual Platform |
---
The Canadian supply chain landscape has transformed in many ways in the last few years. One of the transformations has been around women attaining decision making roles within their organizations. The pandemic itself has brough supply chain as a profession to the forefront, which in turn entails a future where more women will find themselves taking up pivotal roles within their teams. Join some of these women and those who have supported their journeys, as our speakers share insightful stories on
Breaking down barriers and driving innovation
Leading and responding to change
Attaining the visibility you need to climb the corporate ladder
For a sneak peek into last year: Click here to view our Women in Supply Chain event last year.
Pricing
Member
Non Member:
Non Member Rate includes complimentary membership until Apr. 30, 2022. Membership offer available to only Ontario residents who have not been a member in the past 18 months. Membership will be activated after the event.
Corporate Groups (Member or Non Member)
$396 + HST for 4 attendees

$99 per additional attendee
Please contact Nancy Tran at ntran@supplychaincanada.com if you would like to register a group larger than 4.

Refund Policy
This event is non-refundable. You may transfer your registration to another Leadership Series event if received in writing at least three business days before the event. Credits to be used for future offerings are valid for 12 months from the date of initial payment and will expire if not used in that time frame.


Earn Your CPD Points
This event is eligible for 5 CPD Points


AGENDA
8:45 AM
Welcome and Opening Remarks
9:00 AM – 10:15 AM Leadership Panel
How do Leaders Navigate Risks to Further their Career?

It's natural to want to stay in your comfort zone, but is fear preventing you from moving up or trying something new? Taking a risk can look different depending on where you are in your career but it's necessary for both organizations and individuals looking to stay relevant and thrive.

Steps to manage risks and get out of your comfort zone
What can you do next to challenge yourself and grow as a leader?
Using your talents to be heard
How to excel in your current position while remaining open to opportunities

Vanessa Clemendot
VP, Supply Chain
L'Oreal

Andaleeb Dobson
VP, Merchandising and Supply Chain
The Source

Victoria Toll
Director, Transportation
Home Depot Canada

More to Come…

10:15 AM – 10:30 AM
Break
10:30 AM – 11:30 AM
Leveraging Male Allies to Advocate and Help Advance Women

Women can't do it alone. Men play a critical role in gender equality.

Role of men and being champions of equality both at work and in their personal lives
How to create and promote opportunities to ensure women are supported, mentored and provided the same opportunities as their male counterparts
Why do men need to be part of the conversation

11:30 AM – 11:45 AM
Break

Lee Ann Carver
Associate VP, Supply Chain Operations Asia
Canadian Tire

John Salt
Former SVP, Supply Chain
Canadian Tire

11:45 AM – 12:45 PM Panel
Techniques to Increase Focus and Balance in the Workplace

Mindfulness has proven to lower fight-or-flight response and is the gateway to making decisions from an overarching awareness and not from compulsion or desire. Walk away with the keys to greater health and a more balanced, peaceful state of mind.

Fully understand and embrace your genuine self
Lead through inner-leader visioning meditation
Use mindfulness and feel empowered in the workplace
Reconnect with purpose and live an empowered life
Shift from a stuck perspective
Deal with imposter syndrome and show up confidently
Embody the change for the future we want to create

Kerry Oliver
VP, Supply Chain
Canada Goose

Suzannah Kelly
VP, Global Talent Management
Apotex

12:45 PM – 1:30 PM
Lunch
1:30 PM – 2:30 PM Panel
How Women Compete with Women: Overcoming Gender based Obstacles

It's a fact that women communicate--and compete--differently than men do. When women compete with other women, there are even more differences

How can you create a win-win scenario with same-sex competitors who may feel threatened
How can you deal honestly with conflict in the face of unfair competition?
How to present your best self and rise above in the face of this type of competition

2:30 PM – 2:45 PM
Break
2:45 PM – 3:45 PM
The Power of Connection


Why aren't your networking attempts resulting in more business?
Why do you still avoid certain situations that might be good for you?
What makes you uncomfortable and how do you overcome it?
What is holding you back from being a leader in your field?
Where do the men fit into this?

3:45 PM
Closing Remarks

Sponsorship Opportunities
Please look at our sponsorship brochure here.
See what our sponsors have been saying about us. Click here.
For more information on how to partner with us please contact Himani Dureja at hdureja@supplychaincanada.com
Title Partners
Session Partners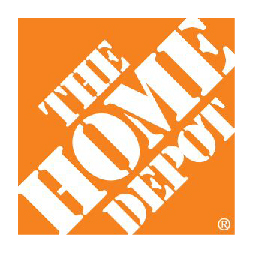 Supporting Partner

Associate Partner
To begin, please enter your email address below.
Should you not be able to complete the form in one sitting, any information you have entered will be saved and your form will continue from where you left off when you return.

By entering your email you are giving your consent to be contacted electronically by Supply Chain Canada on matters regarding the event and your registration/enrollment.