All prices are in Canadian dollars.
Canadian Construction Procurement – Best Practices
Date:
Aug 19, 2020 - Aug 20, 2020
Time:
9:00 AM (EDT)
Location:
Zoom Virtual Platform
ON
---
Workshop Dates:
August 19-20: 9AM - 12:30PM EST (ONT. TIME)
August 19-20: 7AM - 10:30AM MST (AB TIME)

Canadian Construction Procurement – Best Practices
This 2-Half Day course will provide an overview of the project and procurement models used, the procurement processes, an evaluation of the contracting options and trends emerging for the future.
The course is designed for those both new to Construction Procurement and for those wanting to learn best practices in order stay ahead of the curve in this complex area of procurement.
INTRODUCTION TO CONSTRUCTION PROCUREMENT
Construction Procurement Fundamentals
Private vs. Public Construction Procurement
Understanding the Procurement Process
Procurement Strategies
CONSTRUCTION PROJECT MODELS
Design-Bid-Build Model
Design–Build Model
Integrated Project Delivery Model
CONSTRUCTION PROCUREMENT MODELS
Lowest Bid Model
Pre-Qualifying Contractors
Best Value Source Selection
Negotiated and Managed Sole Source Model
THE PROCUREMENT PROCESS
Traditional Processes vs. Digital Construction Procurement
Digital Procurement Options
Reviewing the commercial web platforms
Understanding the Process
Management of Contractors and Subcontractors
Stakeholder Engagement/Management
CONTRACTING
Understanding the Contracting Options
The types and forms of Contract Agreements
Evaluating deliverables and outcomes against contract requirements
Management of the Contract(s)
Negotiating and drafting change orders, amendments and contract modifications
Timing of payments, release of financial guarantees, holdbacks, penalties
Management of Contract Performance
Issue/performance resolution strategies

Instructor: Paul Saunders
Paul Saunders, MBA, BA is a leader in public and private procurement with deep roots and experience in Canadian Construction Procurement. As a consultant, Mr. Saunders works to find opportunities that promote the use of technology to make procurement more efficient, transparent and effective for organizations.
For 8 years he was President of MERX Networks where he built and managed online service offerings for both Public and Private Construction in both Canada and the United States. Prior to MERX, he acted as the President and CEO of COAST Software and Vice President of Cognos. Most recently, Paul was the President of Pixelink, a Canadian manufacturer responsible for deploying and managing an ERP to manage inventory and procurement.
During his career, he has worked with organizations such as; City of Calgary, Manitoba Hydro, Brookfield Group of Companies, Infrastructure Ontario and the Federal Government to deploy new technology in order to modernize Construction Procurement.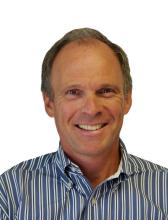 Regular Registration Cost:
Members: $595.00 + HST
Non-Members - $895.00 + HST

Non member registration includes membership until April 30, 2021

Membership Bundling Available to Ontario Members Only

This seminar is eligible for 5 CPD credits.
Interactive Workshop Cancellation/Refund Policy:
A full refund will be issued on cancellations received in writing at least 10 business days prior to the workshop start date. An administration fee of $150.00 is applicable if notification is received between three and nine days prior to start date. Thereafter no refund will be available. Substitutions and transfer of registrations is permissible when received in writing three business days before the workshop start date. Credits to be used for future offerings are valid for 12 months from the date of initial payment and will expire if not used in that time frame.
Interactive Workshop Cancellation/Rescheduling:
In the event of a workshop being cancelled or rescheduled, prior notification will be given to registrants by phone or e-mail, with the option of a full refund of registration fees or transfer of registration to another Supply Chain Canada offering.
Registrations must be received no later than 3 days prior to the start date to allow time for processing confirmation.
Attendees will receive a confirmation email with the specific workshop details, such as room number shortly after registering for the event.
To begin, please enter your email address below.
Should you not be able to complete the form in one sitting, any information you have entered will be saved and your form will continue from where you left off when you return.

By entering your email you are giving your consent to be contacted electronically by Supply Chain Canada on matters regarding the event and your registration/enrollment.